"You must go to live in the Terra-retreat, which is the real beauty of B&B." The Terra-retreat is not only a veritable "B&B with temperature", but also a representative of activating the countryside. The place where the Terra-retreat rests is a home, paying attention to presenting the spiritual core of different cultures with B&B and creating 100 possibilities for rural life.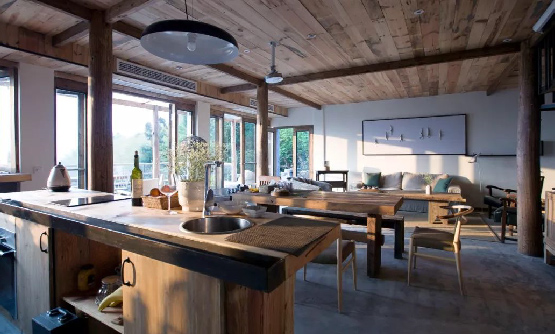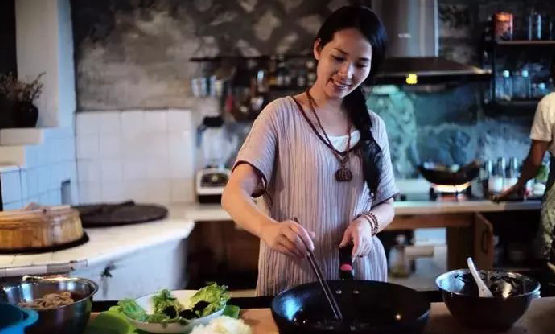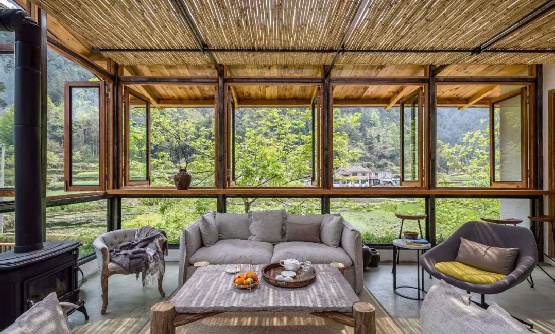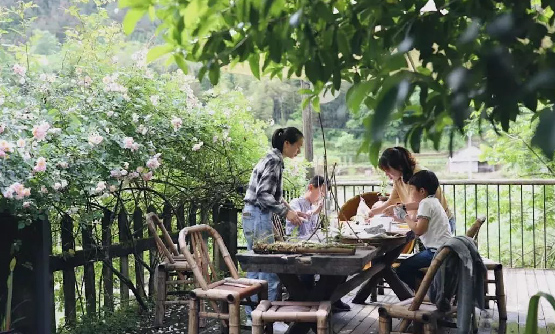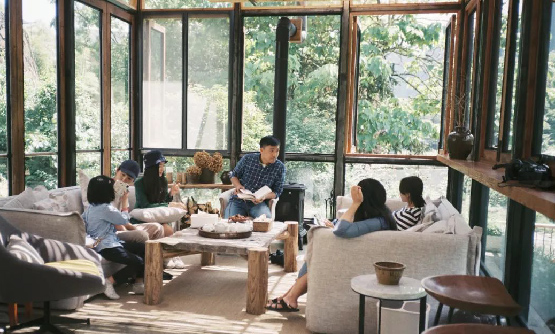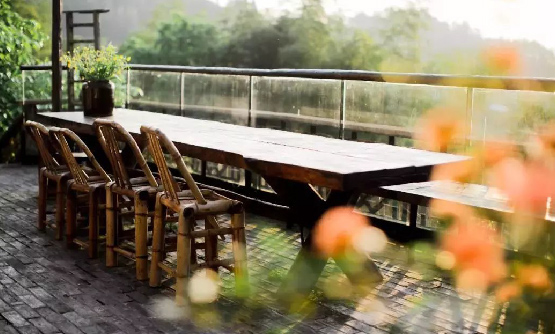 1. Brand Overview
The word "Terra-retreat" is quoted from Tao Yuanming's poem "The villages in the distance are dimly seen, where wisps of smoke rise continuously from the chimneys", which implies an ideal image of Chinese countryside. Terra-retreat is determined to take root in the countryside, "we are not the operator of B&B, but the operator of the country life."

2. Brand Characteristics of Terra-retreat:
Keywords: Home, Countryside, Warmth, Nature, Relaxation, sense of life + some sense of vacation.
Value orientation focusing on the rural emotion and family emotion; Whole-house rent family mode; Focusing on exploration and innovation of local characteristics; Committed to creating a better way of life.

3、 OUT OF WHITE
"Breaking the boundary and talking to the world", a resort town with all-season ice and snow, and a diverse and inclusive cultural and art community.
In terms of layout and dynamic design, it emphasizes the "community relationship" with the surrounding area, which is independent and interconnected, encourages communication and public activities, and boasts its own characteristics.
It, in addition to the ice and snow theme, responds to local characteristics and fully explores the local culture, lifestyle, and more possibilities

4. Project Positioning
1. Terra-retreat mainly gives priority to family guest group, with a target price for night room of RMB 1,000-1,500, then to friend guest groups. Terra-retreat is the home of the guests in the country. They are generally detached house with two to five rooms. It is only allowed to rent the whole house. In addition to guest rooms, each house has sitting room, open kitchen, dining room and courtyard.
2. The total area of B&B shall be controlled at 1,000 square meters, including no less than 15 guest rooms and a small restaurant (including a kitchen) inside the service group
3. To improve the comprehensive operation efficiency, all other public spaces are set up in a unified way, including but not limited to libraries, cafes, multi-function rooms, etc. (the functions of public space are defined by each team). The design team may set up these public spaces in a centralized way or in five groups.
Target guest portrait
Post-80s/post-90s generation
Post-70s/post-80s/post-90s generation
Family groups
Friend groups
Fond of quiet and comfortable environment
Fond of happy and relaxed scenes
The participation of children and the aged makes family members pay more attention to the richness and safety of the spatial environment
Friend gatherings need both open space for sharing and quiet private space
Willing to participate in some parent-child or family group activities
Organizing dinning parties, games and other entertainment activities
Safety, practicality, quality sense
Good for taking photos and privacy
Examples of countermeasures
Bathroom standards need to take into account parents' assistance when children take a bath.
When friends share rooms and bathroom facilities, pay attention to the privacy of bathroom space.
Considering the whole family travel, a variety of room types are set, considering the needs for flexible extra bed for the second child.
For large friend gatherings, tea collapse and other spaces can be considered to meet guests' needs for extra beds.
Open kitchen and dining room are available for party, with open and bright space, and full vision.
The open and flexible public space is suitable for group activities and also relatively private and interesting small space for guests to be alone, chat and children to play is also provided.
There is no indoor dead corner. It values more on design details, reducing the hidden safety danger and sanitary dead angle.
The building materials and facilities are environmentally friendly, healthy, natural and easy to clean.
5. Design Principles
It meets the approval requirements of local B&B and national platinum B&B review requirements.
It considers the living needs of skiers and fully takes local geographical conditions, climate and light into account.
It is provided with public areas, guest rooms, warehouses and courtyards.

6. Its estimated cost is no more than RMB 6,000/㎡, including design fee, rent, house repair, civil construction, hard decoration, soft decoration, landscape, etc.